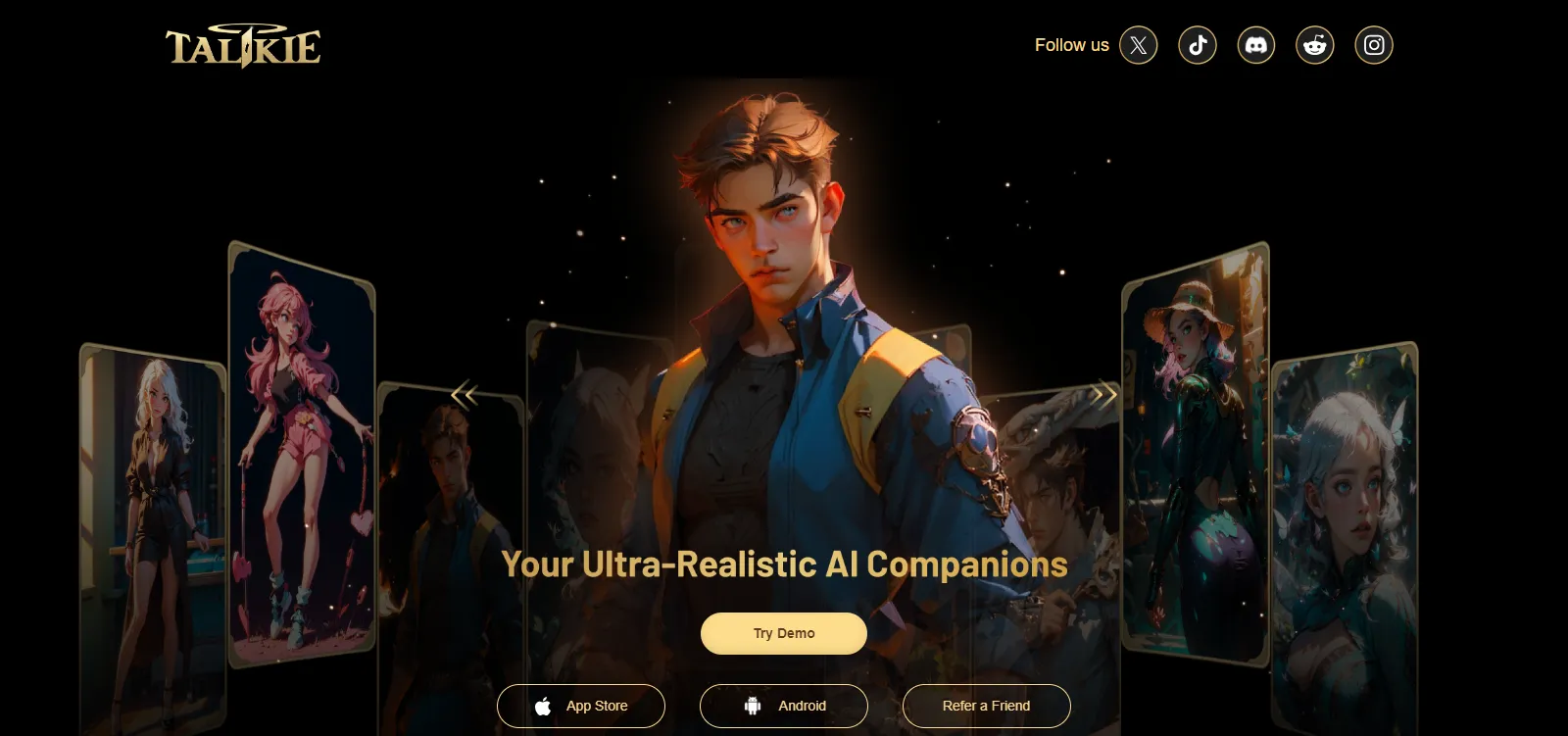 What is Talkie: Soulful AI
Talkie: Soulful AI is an innovative addition to the AI chatbot landscape, offering a unique and engaging way to interact with artificial intelligence. It's more than just a chatbot; it's a digital companion and a conversation partner. Unlike traditional chatbots, Talkie allows users to have meaningful conversations with a variety of AI personalities, ranging from famous figures to custom-created characters. It stands out by incorporating voice messages into conversations, providing a more immersive experience.
Talkie: Soulful AI Details
Tag:

Free AI Chatbot

Developer: Talkie: Soulful AI
Release Time: 2023
Users: Over 1 Million
Talkie: Soulful AI Key Features
Diverse AI Personalities: Users can engage in conversations with various AI personalities, including both famous and imaginative characters.
Voice Messaging: A standout feature where users can communicate using voice messages, adding depth to the interaction.
Customizable Experience: Users have the option to create their own AI characters, adding a personal touch to the experience.
Accessibility: Available on both mobile devices and PCs, ensuring a wide range of users can access the platform.
Talkie: Soulful AI Alternatives