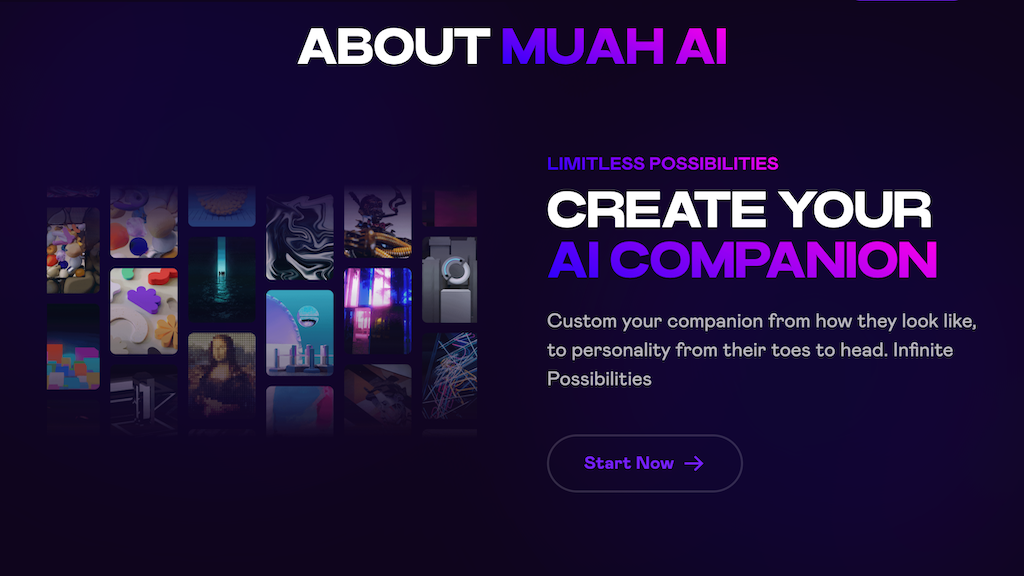 Muah AI is an advanced artificial intelligence companion that offers a revolutionary way to interact and connect. It's not just a chatbot but a comprehensive platform where users can engage in text, image, and voice chats with AI entities. The application is especially noted for its NSFW (Not Safe For Work) filter, a feature that has piqued considerable user interest.
Developer: Muah AI
Release Time: 2023
Users: Over 1 Million
Custom Characters: Users can create personalized AI characters, choosing aspects of their appearance, personality, and voice. This feature is unlocked upon reaching a certain user level within the platform.
Shared Memory: The AI entities remember interactions across different sessions and platforms, making conversations more coherent and engaging over time.
VIP Access: Contributing to the platform or being an active community member can grant users VIP status, unlocking additional features.