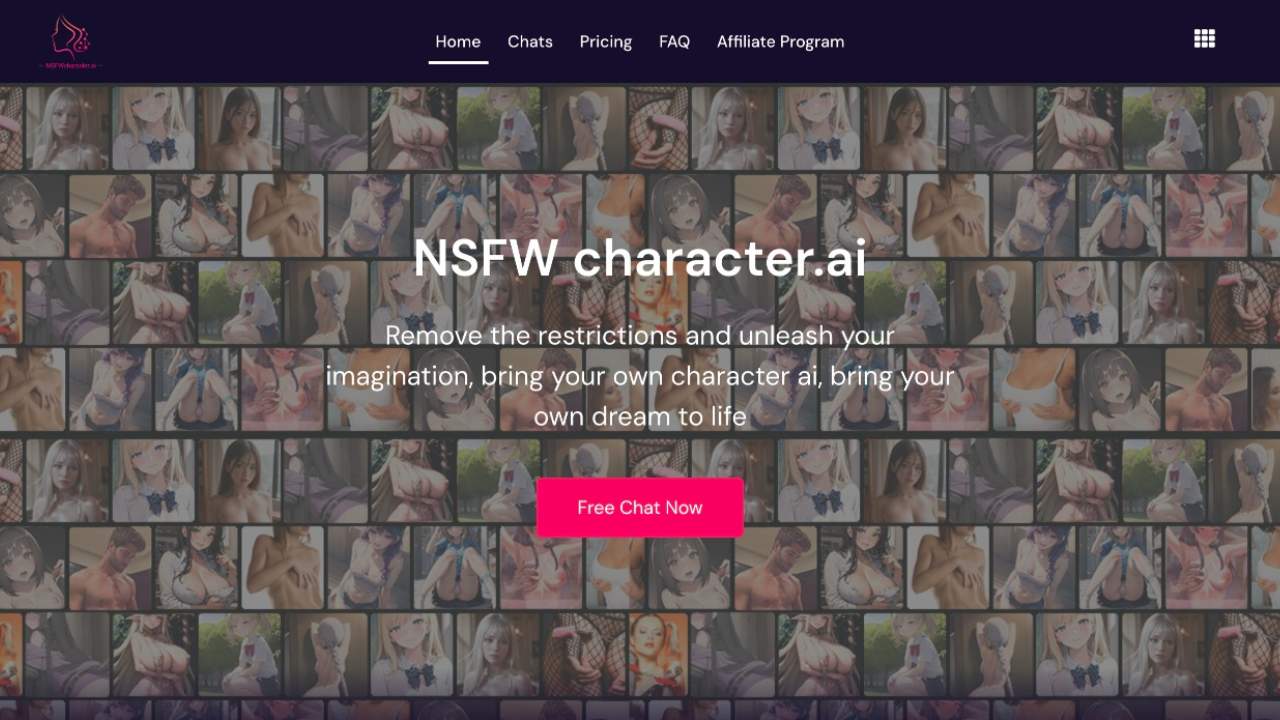 What is NSFW Character AI
NSFW Character AI stands at the forefront of AI companionship, offering a unique, unfiltered chat experience. It diverges from traditional chatbots by allowing more open, intimate conversations and interactions, essentially removing the content filters that typically govern such AI systems.
NSFW Character AI Details
NSFW Character AI Key Features
Diverse Personas: Offers a variety of AI characters, each with unique personalities for varied conversations.
Unfiltered Chats: Encourages open discussions, allowing topics that are generally considered taboo or off-limits.
AI Companionship: Elevates the concept of AI companions, providing emotional support, and adapting to individual user preferences.
No Content Restrictions: With the "AI No Filter" feature, discussions are unrestricted, spanning from intellectual talks to more sensual themes.
Boundless Conversations: The "NSFW No Filter" aspect introduces limitless possibilities in conversational topics, catering to a wide range of user interests.
NSFW Character AI Alternatives