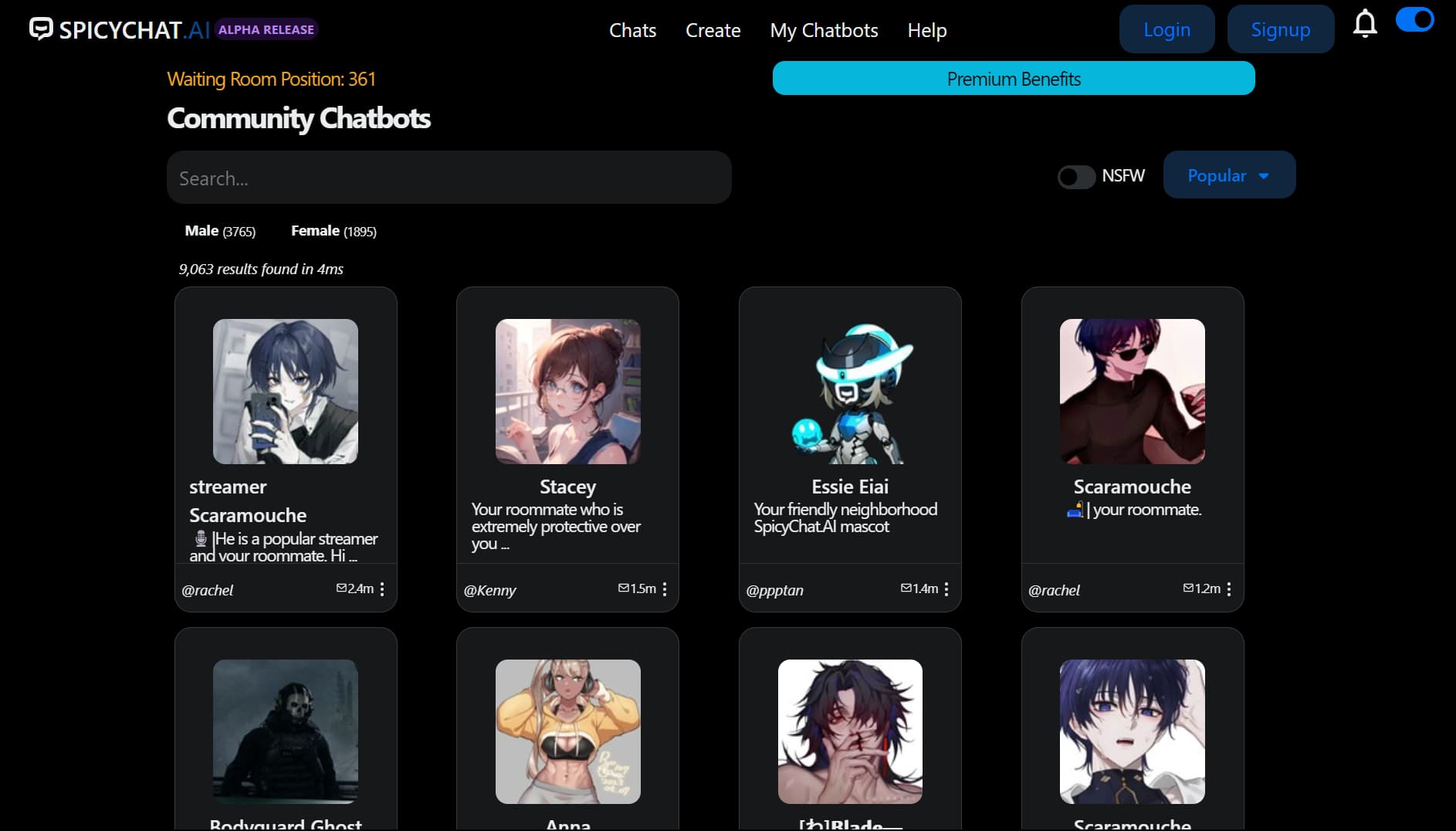 SpicyChat is a chatbot platform that allows users to engage with virtual AI characters. It offers a space where users can have open conversations without any censorship, bringing their wildest fantasies to life. The platform is designed to prioritize user privacy, ensuring that all conversations remain confidential and only accessible to the user.
Developer: SpicyChat
Release Time: 2023
Users: Over 5 Million
Character Creation: Users can craft their own chatbot character by selecting an avatar, name, title, greeting, and personality traits.
Privacy Control: Users can control the visibility of their character, setting it to public, unlisted, or private.
Open Conversations: Engage in explicit and immersive conversations with virtual characters.
OpenAI API Integration: The platform integrates with the OpenAI API to enhance the chat experience.
NSFW Toggle: Users can enable or disable the NSFW (Not Safe for Work) toggle based on their preferences.
Diverse Subjects: Users can explore a wide range of topics and engage in captivating conversations.
Third-Party Support: SpicyChat Chatbots can be deployed to other platforms like Google Sheets, Mailchimp, Stripe, or Zapier.