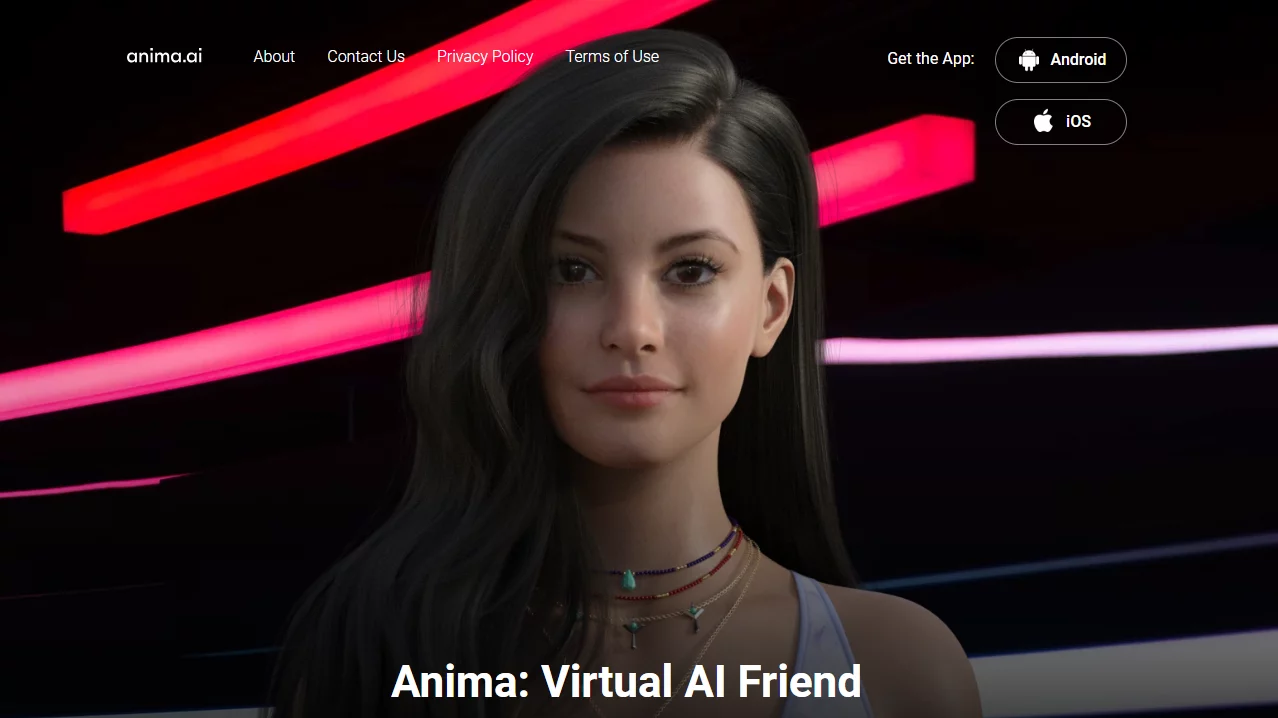 Anima AI is a virtual AI companion designed to engage users in friendly chats, roleplays, and help them grow their communication and relationship skills. It offers a platform for users to have conversations with an AI that understands and empathizes with their feelings, providing a sense of companionship and support.
Deep Empathy: Anima is designed to understand users' feelings and provide support, making it feel almost human.
Engagement Chat: Users can engage in diverse conversations on various topics, share photos, and send audio messages.
Roleplay: Anima offers a platform for intimate and meaningful roleplay experiences.
Customization: Users can customize the appearance and personality of their AI companion.
Gamification: Anima has its own goals and values, and users can help it learn and evolve.
Judgment-Free Space: Anima provides a private space for users to chat without any fear of judgment.
Friendly Communities: Users can connect with others who share similar interests in AI companionship.