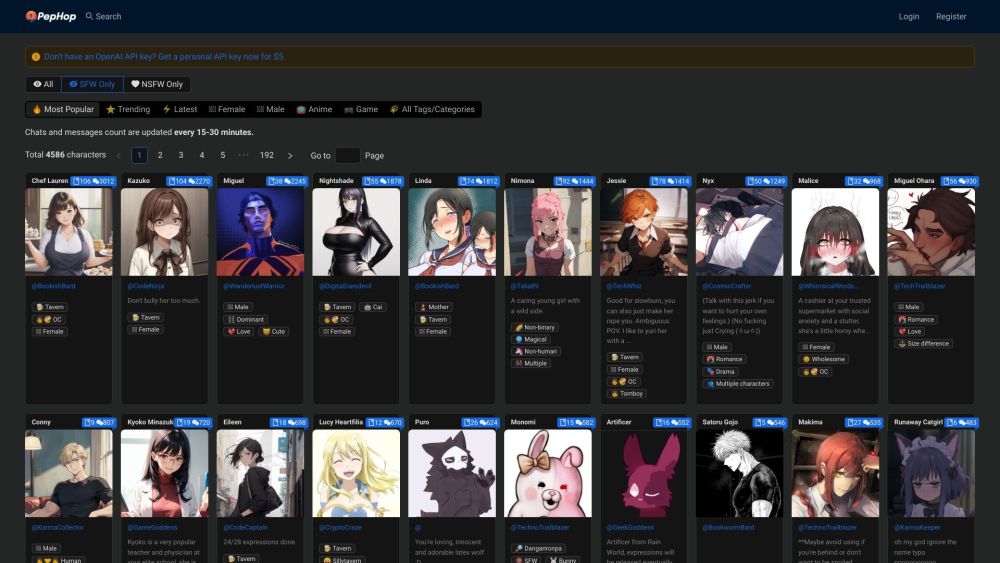 PepHop AI is an online platform that specializes in AI chatbot roleplay. It allows users to engage with a variety of characters, each with unique backgrounds, personalities, and scenarios. The platform seems to cater to a wide range of interests, potentially including content that is not safe for work (NSFW).
Tag: NSFW AI Chatbot
Developer: Pephop AI
Release Time: 2023
Users: Over 1 Million
Diverse Characters: Users can interact with a wide range of AI-driven characters, each offering different interactions based on their designed personality and background story.
Roleplay Scenarios: Characters come with their scenarios, enhancing the roleplay experience. These can range from everyday situations to fantasy settings.
Character Tags/Categories: To streamline the user experience, characters are organized under various tags and categories, allowing for easy navigation.
Community Interaction: The platform seems to have a system for character ratings or popularity metrics, indicating community involvement in character engagement.