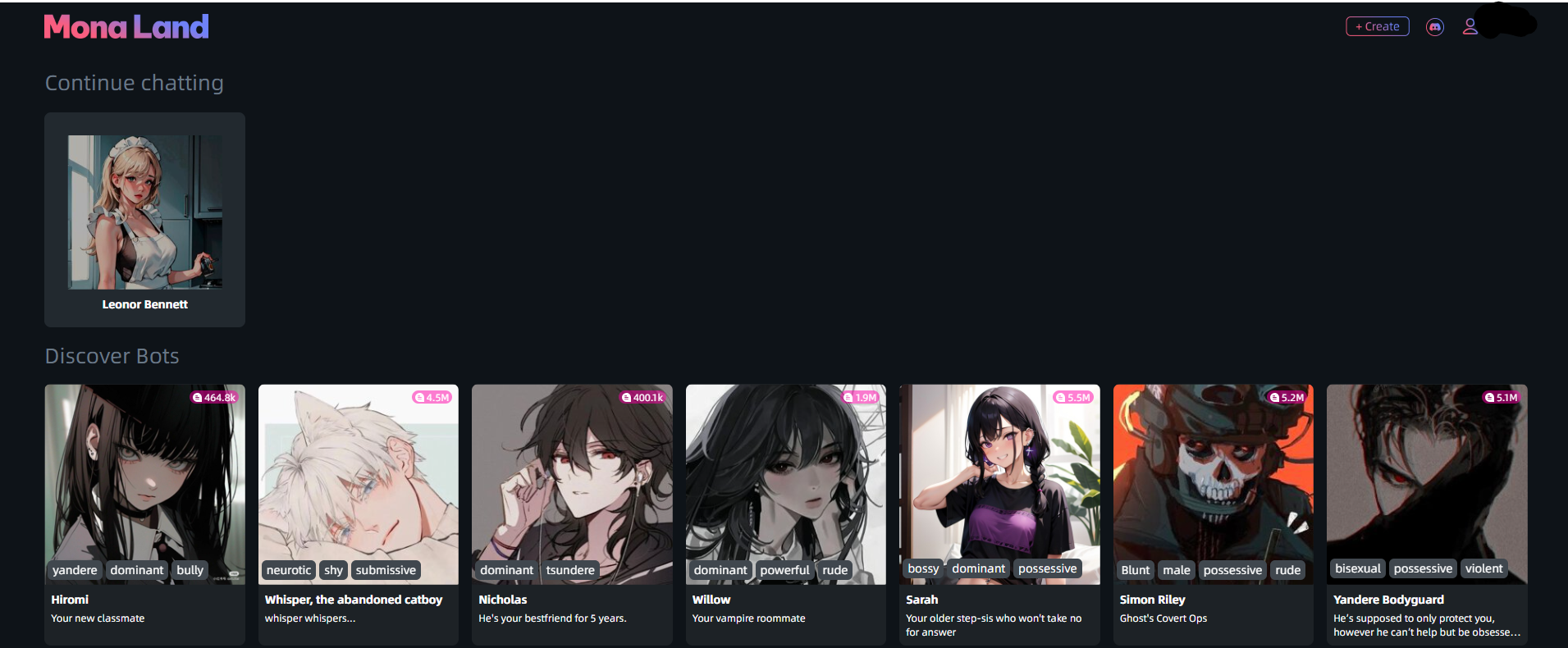 Mona Land AI is a unique and innovative platform that combines advanced artificial intelligence with interactive storytelling, primarily catering to an adult audience. It is characterized as a NSFW (Not Safe For Work) AI Chatbot. The platform allows users to engage in virtual conversations with a wide array of AI-generated characters, each designed with distinct personalities and story arcs. These characters range from dominant to shy, each offering varied interaction experiences with their own backstories and engaging storylines.
Developer: Mona Land AI
Release Time: 2023
Users: Over 1 Million
Mona Land AI Key Features
Interactive AI Characters:

Diverse Personalities: Characters with unique traits for varied interaction experiences.
Engaging Storylines: Each character has a backstory, immersing users in different narratives.
Realistic Interactions: Advanced AI algorithms enable lifelike and dynamic responses.

Customizable Experiences:

User-Driven Scenarios: Users can steer conversations according to their preferences.
Personalized Interactions: The AI adapts to user responses for a more engaging experience.
Diverse Themes: Offers a range of themes from fantasy to everyday scenarios.

Safe and Responsible Use:

Age Restriction: Strictly for users aged 18 and above.
Privacy and Security: Emphasis on user privacy and data security.
Fictional Interaction: All interactions are with AI and purely fictional.

Innovative AI Technology:

Advanced Algorithms: For realistic character interactions.
Continuous Learning: AI system learns and adapts from interactions.
High-Quality Content: Sophisticated AI programming ensures engaging dialogues.
Mona Land AI Alternatives