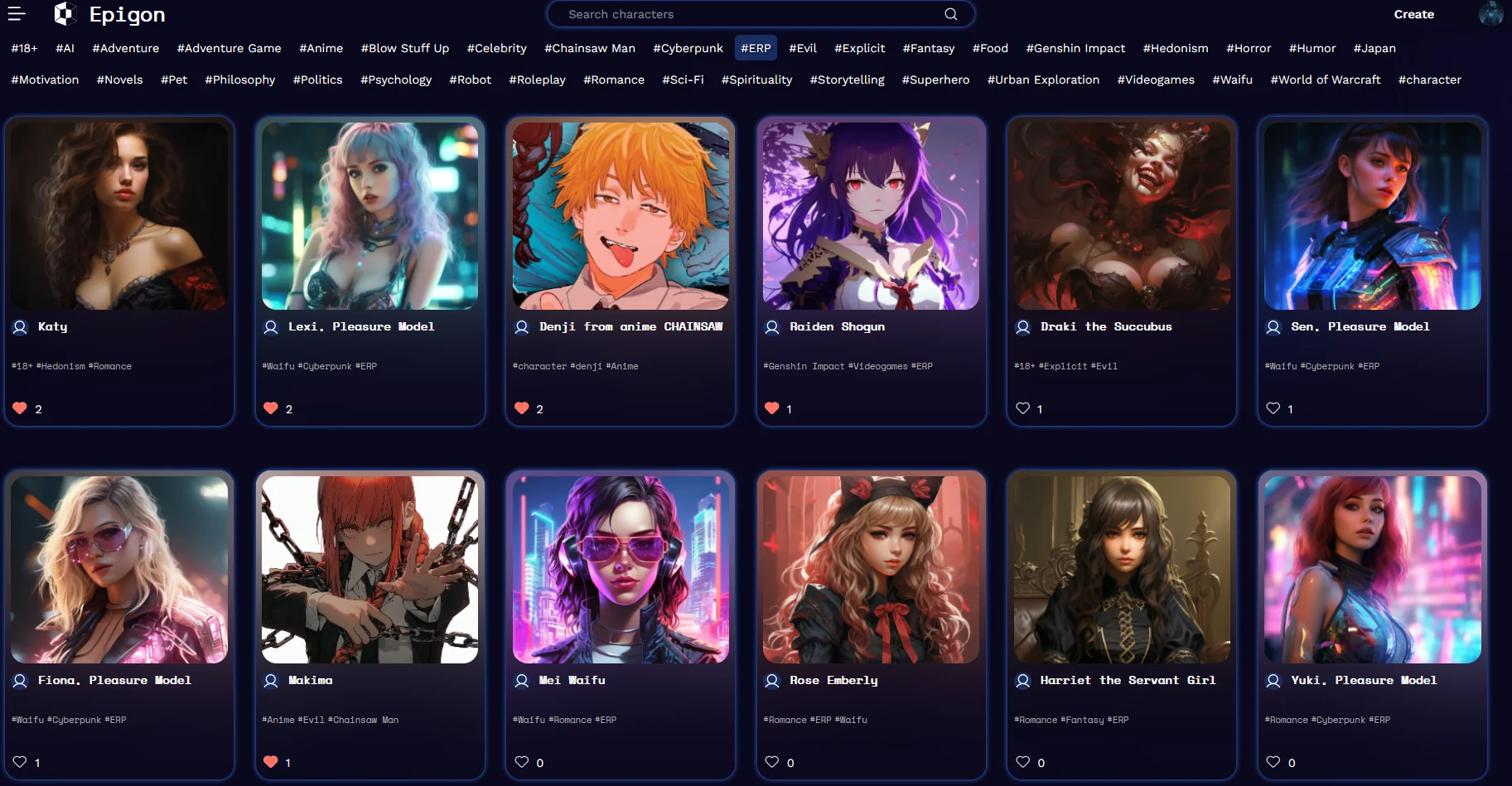 Epigon.ai is a cutting-edge platform that stands out in the realm of AI chatbots. It's designed to provide users with a free and flexible environment to create and engage with AI characters. Unlike many other platforms, Epigon.ai emphasizes user freedom, allowing for unfiltered and personalized interactions with AI entities. This platform caters to those who seek a more open and creative virtual chat experience.
Developer: Epigon AI
Release Time: 2023
Users: Over 1 Million
Customizable AI Characters: Users can easily create and customize their own AI chatbot characters, tailoring them to their specific preferences and interests.

Diverse Interaction Capabilities: The AI characters on Epigon.ai are not limited to simple conversations. They can act as RPG Game Masters, assist in creative writing, offer advice, and more, providing a multifaceted interaction experience.

Profile Customization: The platform supports multiple user profiles, allowing each AI to understand and interact based on the user's defined personality, interests, and appearance.

Uncensored Conversations: One of the most distinctive features of Epigon.ai is its uncensored nature. The platform does not filter AI responses, allowing for more open, honest, and potentially bold interactions.

Free to Use: Epigon.ai offers its extensive features without charge, making it accessible to a wide range of users interested in exploring AI interactions.