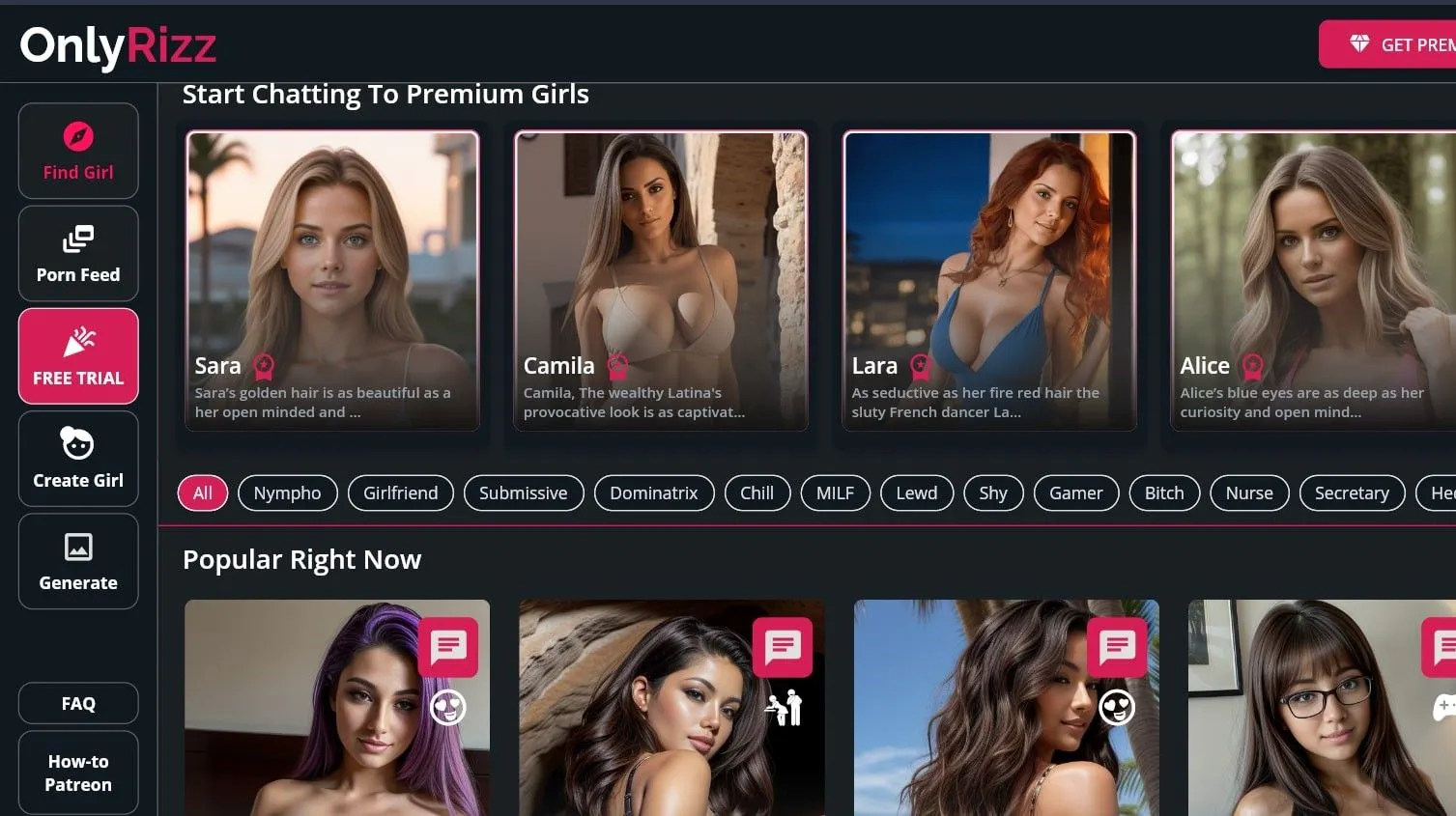 OnlyRizz is an AI-powered platform that allows users to interact with and customize their virtual girlfriends. It provides an immersive experience where users can engage in AI chats, share pictures, and shape their relationships the way they desire.
Customizable Virtual Companions: Users can design and interact with their AI-powered virtual girlfriends, choosing from different looks, traits, and styles.
Advanced AI Interaction: Engage deeply in conversations with AI chat, voice messages, and picture sharing to create a unique and personal connection.
AI Image Generation: This feature seems to allow users to request images during chats for a more authentic interaction.
AI Chat & Roleplay: Dive deep into conversations, role-play scenarios, or simply chat about daily life.
AI Girlfriend Creator: Customize the appearance, personality, and style of the virtual girlfriend.
AI Community Image Feed: A feature that might allow users to view or share images within the community.
AI NSFW Community: A community for mature interactions and content.