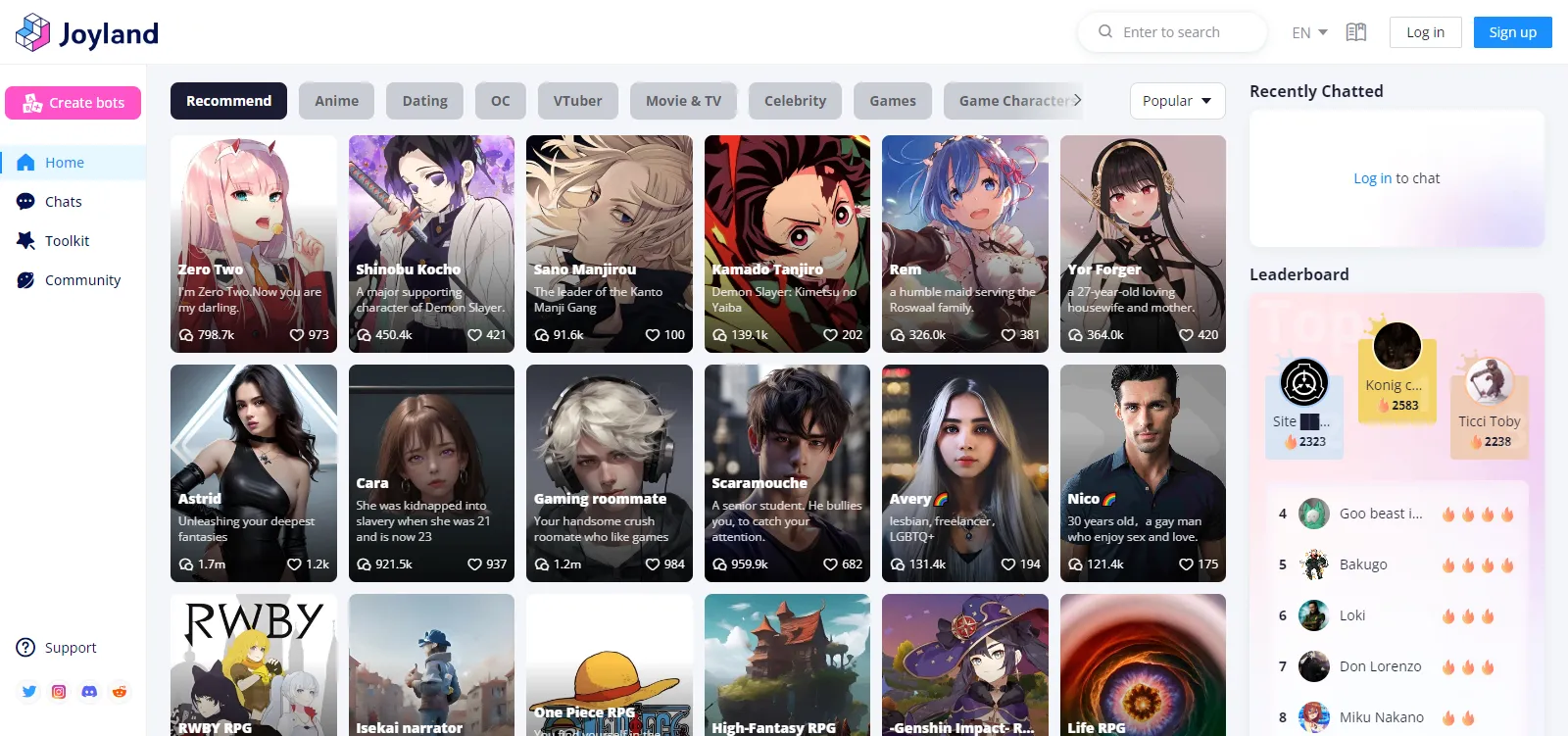 Joyland AI Chatbot is an innovative platform that revolutionizes the way users interact with artificial intelligence. It allows users to create and engage with AI characters, offering a unique and immersive experience. Unlike traditional chatbots, Joyland AI Chatbot is character-driven, with each AI possessing its own emotions, memories, preferences, and goals, enabling lifelike and personalized conversations.
Tag: NSFW AI Chatbot
Developer: Joyland
Release Time: 2023
Users: Over 1 Million
Custom Characters: Users can create AI characters with unique names, personalities, appearances, and voices.
Immersive Conversations: Engage in natural language conversations across a variety of topics.
Diverse Genres: Supports a wide range of themes, catering to different user interests.
Community and Socialization: Offers a platform for users to connect and share interests.