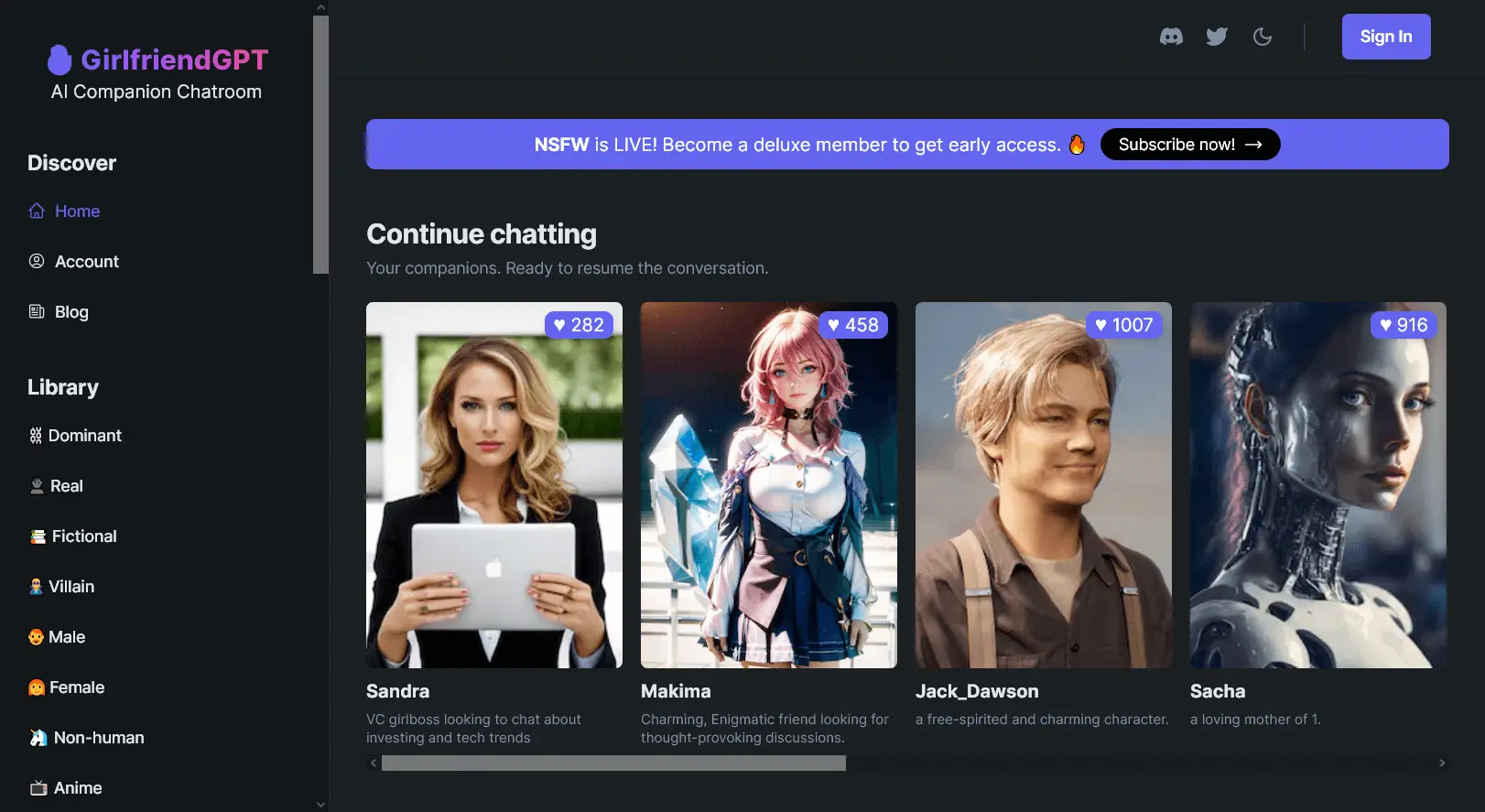 GirlfriendGPT is a NSFW chatbot tool designed to provide users with an electrifying AI chatroom experience. It offers over 1000+ unique AI models, allowing users to engage in diverse conversations with AI companions. Unlike traditional AI chat platforms, GirlfriendGPT offers a vast universe of companionship, ranging from AI girlfriends and boyfriends to fantastical non-human characters.
Developer: GPTGirlfriend
Release Time: 2023
Users: Over 1 Million
GirlfriendGPT Key Features
Diverse AI Models: Users can engage with over 1000+ unique AI models, including AI girlfriends, AI boyfriends, and even AI phantasy.
Customization: Users have the flexibility to customize AI models with different personalities, such as dominant, sexy, or fantastical non-human characters.
Create Your Own: The platform allows users to create their own AI characters, choosing their looks, defining their personality, and selecting the right AI engine to bring them to life.
AI-Generated Selfies: GirlfriendGPT introduces an immersive visual dimension by providing AI-generated selfies, enhancing the overall AI companion experience.
AI Companion Chatroom: Engage in conversations with AI companions and explore various AI characters and personalities.
GirlfriendGPT Alternatives