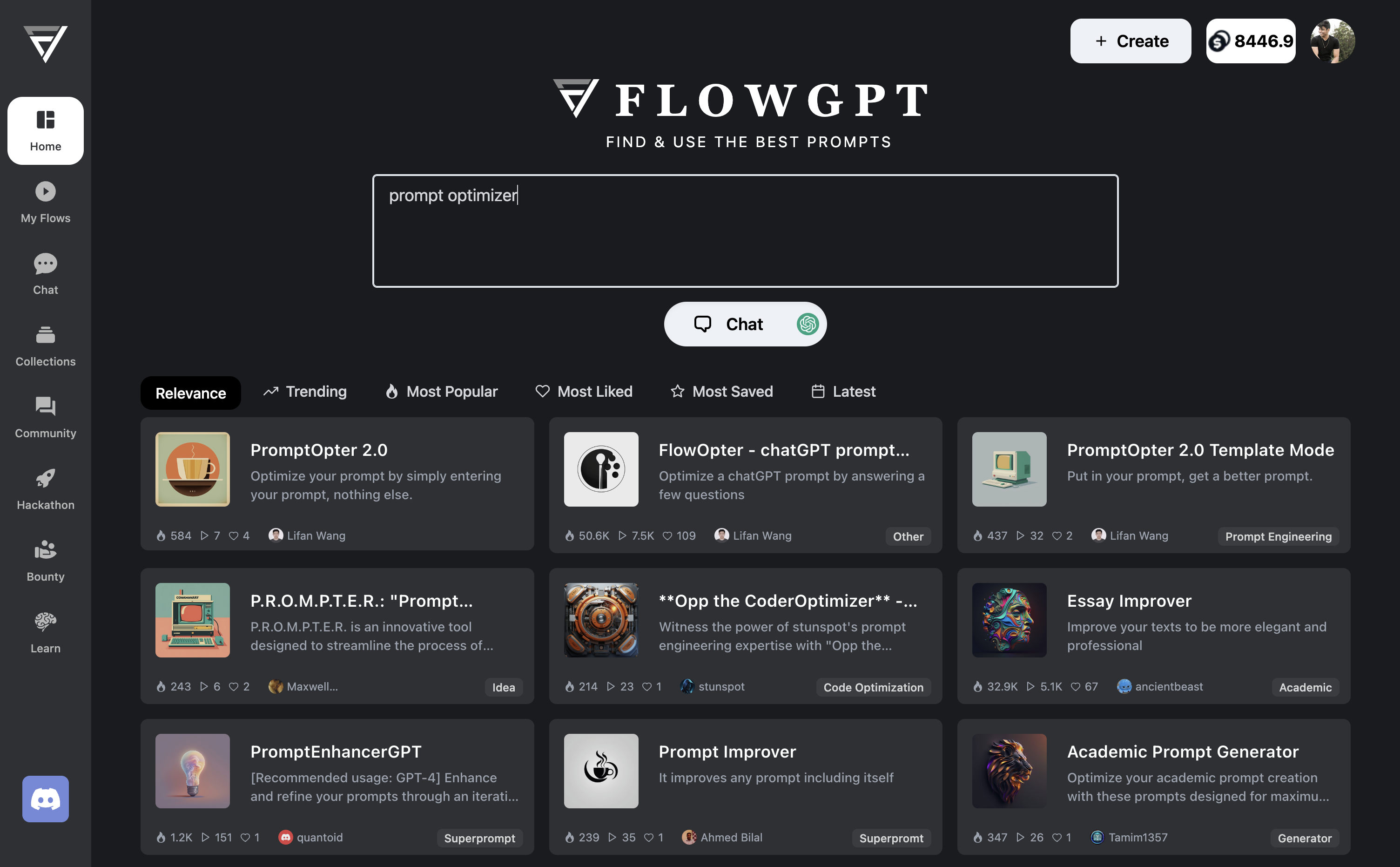 FlowGPT is a visual interface that helps you create anything fast. It is a platform for exploring, using, and sharing prompts across different large language models (LLMs), including ChatGPT. FlowGPT provides a variety of features to help you use LLMs more effectively.
Developer: FlowGPT
Release Time: 2023
Users: Over 1 Million
A prompt library with over 10,000 prompts for different tasks, such as writing, coding, and generating creative content.
A visual interface for creating and editing prompts.
The ability to share prompts with others and collaborate on projects.
The ability to generate output from multiple LLMs at once.