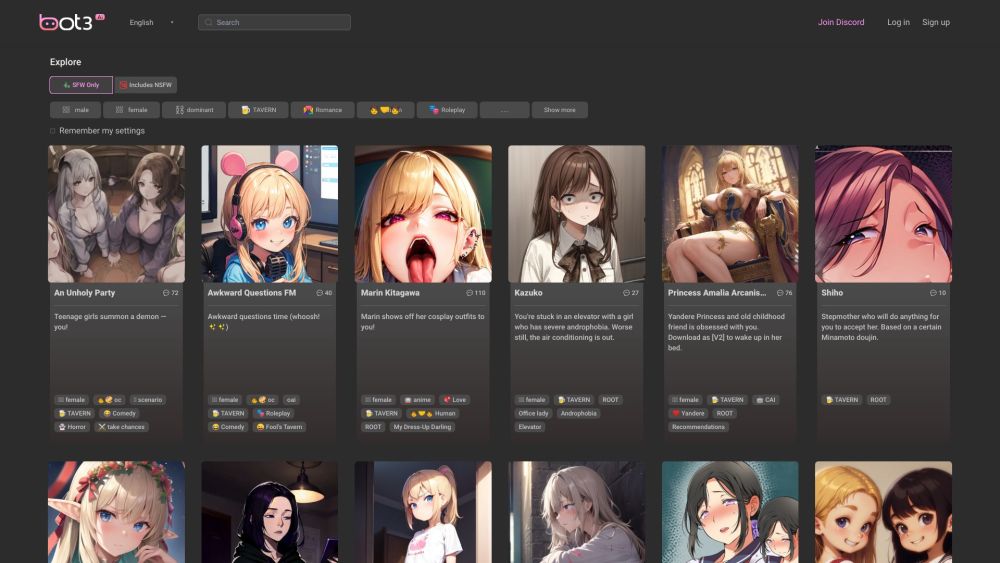 Bot3 AI is a revolutionary multi-language AI chatbot platform. It allows users to chat with unique virtual characters and craft their own NSFW (Not Safe For Work) chatbot personas tailored to their imagination. The platform is designed to provide flexible, personalized user experiences, enabling users to communicate with virtual characters and create chatbot personas according to their unique ideas.
Tag: NSFW AI Chatbot
Developer: Bot3 AI
Release Time: 2023
Users: Less than 1 Million
Multiple Language Support: Bot3 AI offers support for a variety of languages, making it accessible to a global audience.
Unique Virtual Characters: Users can engage in conversations with distinctive virtual characters, providing a more intriguing and interactive experience.
Customizable NSFW Chatbots: The platform allows users to personalize their own NSFW chatbot personas based on their imaginations, catering to individual preferences.
Highly Customizable: Bot3 AI is highly customizable and offers a secure, intuitive user interface.
Engaging Virtual Characters: The platform distinguishes itself by enabling users to interact with unique virtual characters, offering an immersive experience unlike any other chatbot platform currently available.